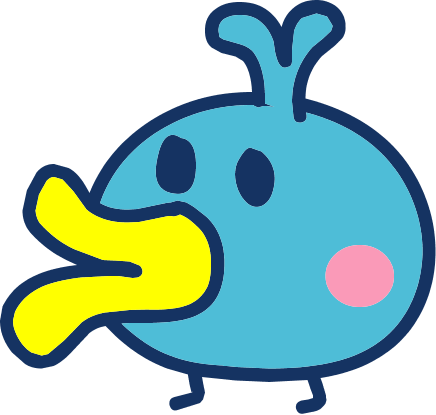 Ahirukutchi
is a child stage Tamagotchi who debuted on the Tamagotchi V5. He also appears in the regular Tamagotchi Plus Color and the TamaTown Tama-Go. He has a yellow beak and blue body with short legs. He is rumored to be a character of good care, though this is to be confirmed. Ahriukutchi is cheerful and can come from Omututchi on the V5 but he can come from Omututchi
only
. He is related like to Oniontchi. He likes to play a lot.
Appearances
Edit
V5 Fami-Tama
Edit
He's obtained by taking care of Omutchi, and is the "Cheerful" male family's toddler.
V5.5 Celebritchi
Edit
Same as above.
Tamagotchi Plus Color
Edit
By taking good care of a Kinotchi.
Same as Tamagotchi Plus Color (to be confirmed).