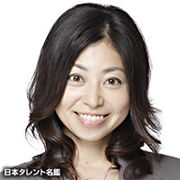 Akemi Okamura (岡村明美) is a Japanese voice actress known for providing the voices of Makiko and Cafe Mama and Hoshigirltchi, Ms. Modetchi in the Tamagotchi! anime series. She was born on May 12, 1969 in Tokyo, Japan.

This article is a stub!
You can help the Tamagotchi Wikia by expanding it.
Ad blocker interference detected!
Wikia is a free-to-use site that makes money from advertising. We have a modified experience for viewers using ad blockers

Wikia is not accessible if you've made further modifications. Remove the custom ad blocker rule(s) and the page will load as expected.