Home
Talk

46
1,070pages on
this wiki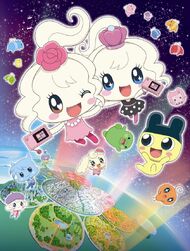 See what's happening on Tamagotchi! Miracle Friends; explore characters and more!
Tamagotchi Toys and Games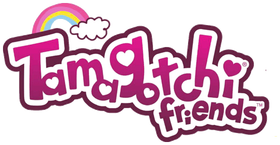 The brand new Tamagotchi Friends is an upcoming Tamagotchi releasing in the UK on December 26. Includes new characters previously exclusive to Japan, such as Yumemitchi, Kiraritchi, and more! Also includes new technology that allows users to exchange presents and messages by "bumping" other Tamagotchis. Click the link to learn more.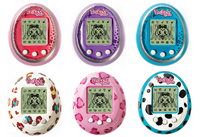 Don't forget to visit the official Tamagotchi Friends website!
 What is Tamagotchi?
Tamagotchi is a Digital Pet that was created in 1996 by Bandai Japan. In 1997 the first Tamagotchi Anime was released, with over 180 Tamagotchi episodes aired to date, it is a very popular series in Japan. This wiki revolves around all things in the Tamagotchi franchise, featuring: The Digital Pets, Characters, Toys, Games and more.
Looking for something in particular? Type up a character's name, a place, or thing, in the handy search bar above!
There's been 1,070 articles made on this Wiki since June 2007
-Enjoy your stay!!
 Helping the Wiki
Get Started Want to help write an article? Visit the ""Wanted Articles"" list to see what you can do.

To write a new article, just enter the title in the box below.
Not sure where to start?
Adding content
Talk and more...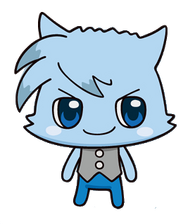 Sumatotchi:
Sumatotchi is one of the main characters in Tamagotchi! Mirakuru Furenzu... Read more ->
 Explore The Wiki

What do you think is the best feature of Mirakuru Furenzu?