Not to be confused with Pandatchi, a costume character from the Tamagotchi Connection Version 2.
Namacha Pandatchi
(生茶パンダっち)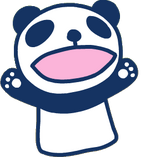 Namacha Pandatchi (生茶パンダっち Namacha Pandatchi) is a male Tamagotchi character who appeared during the release of the Chou Jinsei Enjoi Tamagotchi Plus, although not on the toy itself.
Appearance
Namacha Pandatchi resembles a panda bear lacking hind legs. He has a white head and body with a dark stripe around his upper torso, dark arms and ears, and a small dark nose. His eyes resemble two large spots. He also has white paw pads.
In Tamagotchi Media
Namacha Pandatchi appeared together with Kuchipatchi several times during the release period of the Chou Jinsei Enjoi Tamagotchi Plus. He appeared on three shell designs for the toy, and he also appeared on the E-Tamago website.
Name Origin
Namacha Pandatchi is based on the character Namacha Panda, who is the mascot for Kirin Namacha Green Tea.
Ad blocker interference detected!
Wikia is a free-to-use site that makes money from advertising. We have a modified experience for viewers using ad blockers

Wikia is not accessible if you've made further modifications. Remove the custom ad blocker rule(s) and the page will load as expected.