Necktietchi (ねくたいっち)
Genders and Releases:
Sprites:

Necktietchi (ねくたいっち Nekutaitchi) is a male adult Tamagotchi character. He first appeared as a secret character on the Chou Jinsei Enjoi Tamagotchi Plus.
He made his second appearance in the TV anime show, Tamagotchi! as a background character. He was often used as an outbreak character.
Necktietchi's first appearance on an English Tamagotchi as a raisable character was on the Tamatown Tama-Go.
Personality
Edit
He's very good at flattering and appeasing people. When times ge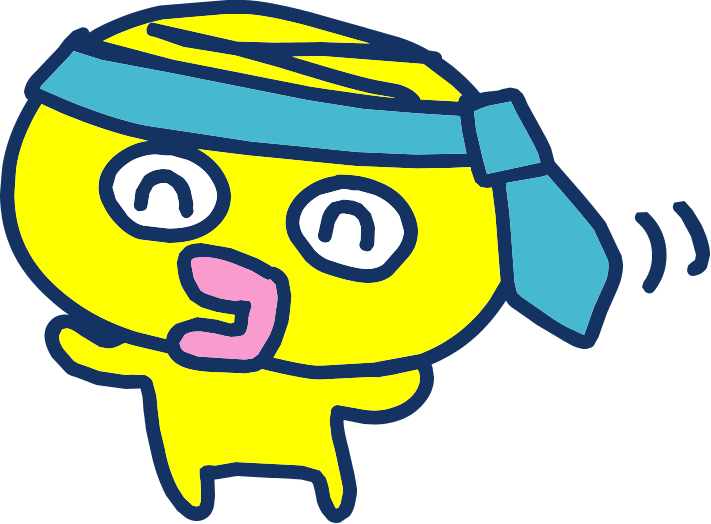 t tough, he sometimes cries when he is alone. When he gets drunk, he wears his tie around his head (Like a headband) and has fun stupidly.
He is depicted as being homeless, and has very few friends.
When speaking, Necktietchi always says tie (たい tai) at the end of every sentence, which is similar an onomatopoeia word. For example, like Kuchipatchi when he says tchi at the end of every sentence.
Appearance
Edit
Necktietchi is mostly yellow colored. He has a bit of hair, big oval-shaped eyes, a pink beak, and a large blue tie.
Name Origin
Edit
Necktietchi's name comes from the word "necktie", which refers to the necktie that he wears.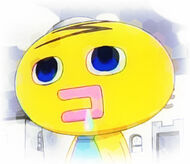 Chou Jinsei Enjoi Tamagotchi Plus
Edit
He is one of the secret characters you can get from the Hatena group. Necktietchi evolves from Ohigetchi, who evolves from Meganetchi.
Necktietchi is one of the worst care adults.
Necktietchi's girlfriend is Agetchi.
External Links
Edit
(The secret Entama characters' official page on the Tamagotchi Channel).