This article is a stub!
You can help the Tamagotchi Wikia by expanding it.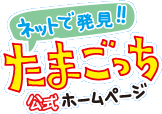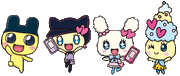 Found on the Net!! Tamagotchi Official Web Site (ネットで発見!!たまごっち 公式ホームページ Netto de Hakken!! Tamagotchi kōshiki hōmu pēji), also known by its web address, Tamagotch Channel, is the official Japanese home page of the Tamagotchi franchise. Their website's link is tamagotch.channel.or.jp. The site has existed since at least 2007.
Tamagotch Channel contains information about Tamagotchi releases, the anime series, video games, and more.
Also see
Ad blocker interference detected!
Wikia is a free-to-use site that makes money from advertising. We have a modified experience for viewers using ad blockers

Wikia is not accessible if you've made further modifications. Remove the custom ad blocker rule(s) and the page will load as expected.