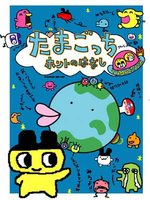 Tamagotchi Honto no Hanashi (たまごっちホントのはなし Tamagotchi The True Story) is the very first Tamagotchi movie ever made. It was released in Japan on July 12 1997, and was only released on VHS.
Staff
Distributor: Toei Animation
Original Creator: Bandai Co., Ltd.
Production: Toei Animation
Music: Hara Masami
Director: Hashimoto Mitsuo
Screenplay: Yoshimi Narita
Art Director: Ryuuji Yoshiike
Animation Director: Hideki Inoue
Director of Photography: Toshiharu Takei
Producers: Tan Takaiwa / Tsutomu Tomari
Assistant Director: Katsumi Tokoro
Editing: Shinichi Fukumitsu
Planning: Seiichi Hiruta
Cast
Mikachu: Masami Suzuki
Oyajitchi: Naoki Tatsuta
Tamagotchi Hoshi: Yasuhiro Takato
Dr. Banzō: Yukimasa Kishino
Gallery
External Links
Ad blocker interference detected!
Wikia is a free-to-use site that makes money from advertising. We have a modified experience for viewers using ad blockers

Wikia is not accessible if you've made further modifications. Remove the custom ad blocker rule(s) and the page will load as expected.